SRA/SRT Treatment Charts - Set of Three - Vols. 1, 2 & 3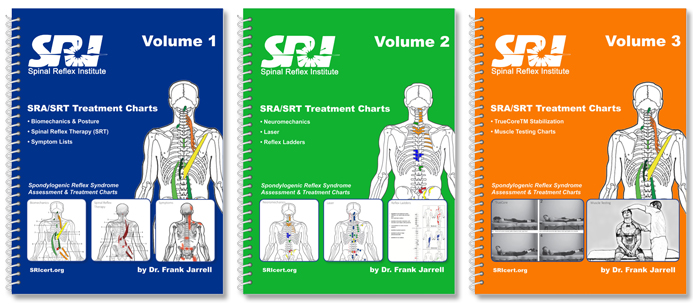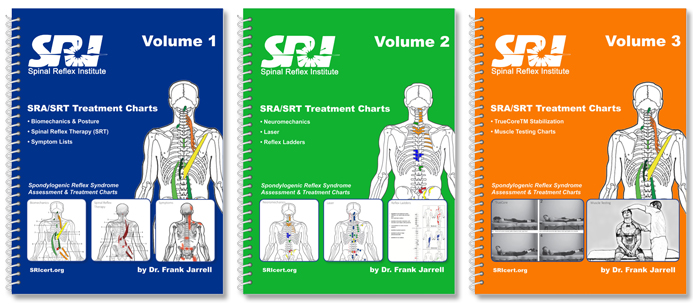 SRA/SRT Treatment Charts - Set of Three - Vols. 1, 2 & 3
SRA/SRT Treatment Charts - Set of Three - Vols. 1, 2 & 3
Spondylogenic Reflex Syndrome Assessment & Treatment Charts in a Soft Cover book, 8.5 x 11 with spiral binding for ease of use. Approximate pages, Vol 1, 190 pages, Vol 2, 160 pages, Vol 3, 90 pages,
Volume 1 includes:
Biomechanics & Posture

Spinal Reflex Therapy (SRT)

Symptom Lists
Volume 2 includes:
Neuromechanics

Laser

Reflex Ladders
Volume 3 includes:
TrueCore Stabilization

AROM / PROM

Muscle Testing
Makes a great accompaniment to your SRA/SRT Software App that comes with any SRA/SRT Certification Program. (Note: Training manuals are software based only and are not included in printed treatment chart volumes.)
Physical product
SRA/SRT Treatment Charts - Set of Three Volumes, 1, 2 & 3
*Shipping dates vary depending on stock. Final Cover Images may vary from photo displayed here.